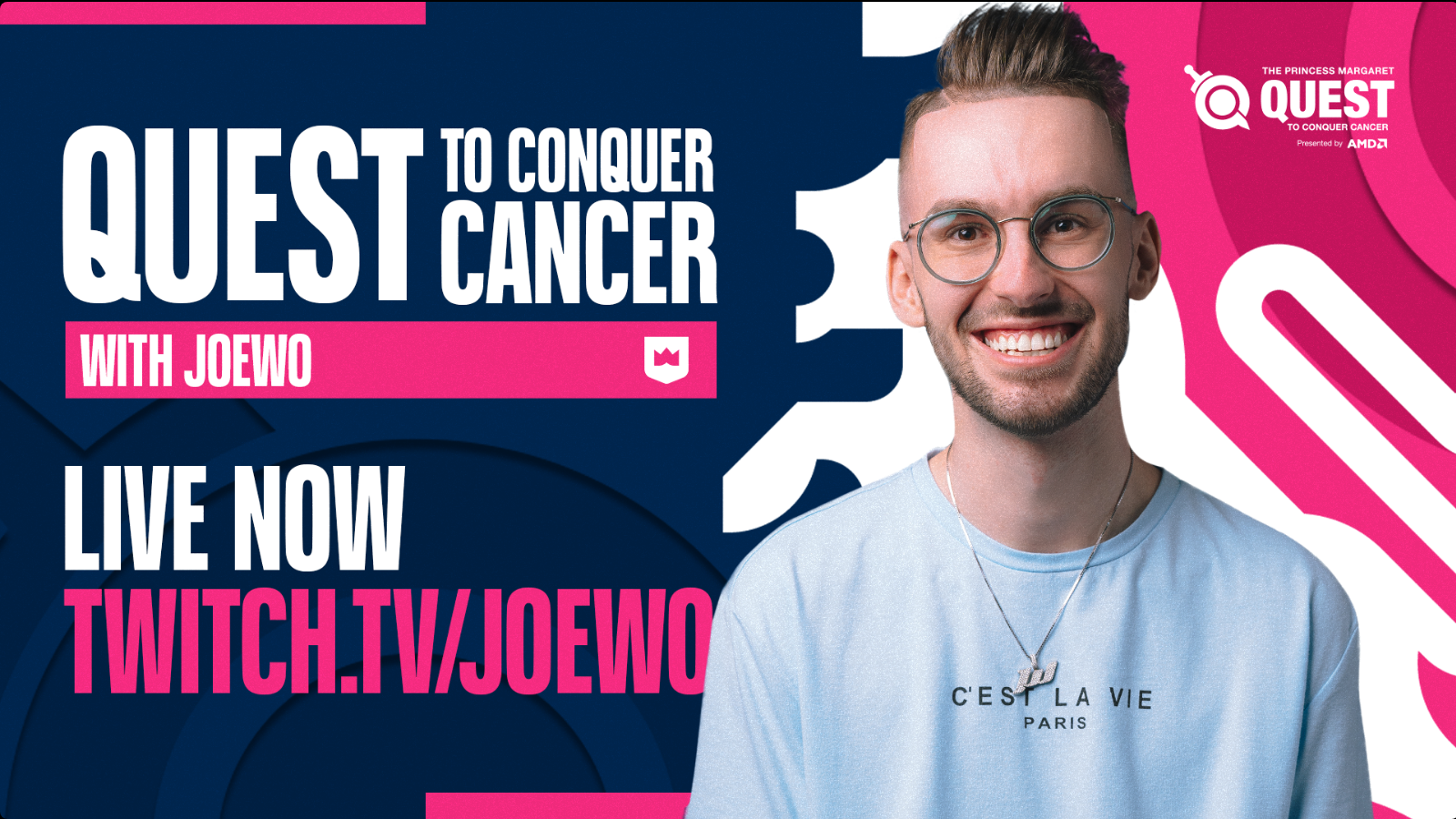 On February 11, 2023, JoeWo partnered with Quest to Conquer Cancer for a charity stream on his Twitch channel, www.twitch.tv/JoeWo.

Dedicating the stream to his father, who was diagnosed with stage 4 liver cancer when JoeWo was only 4 years old, he streamed for over 12 hours as a tribute to his father's memory.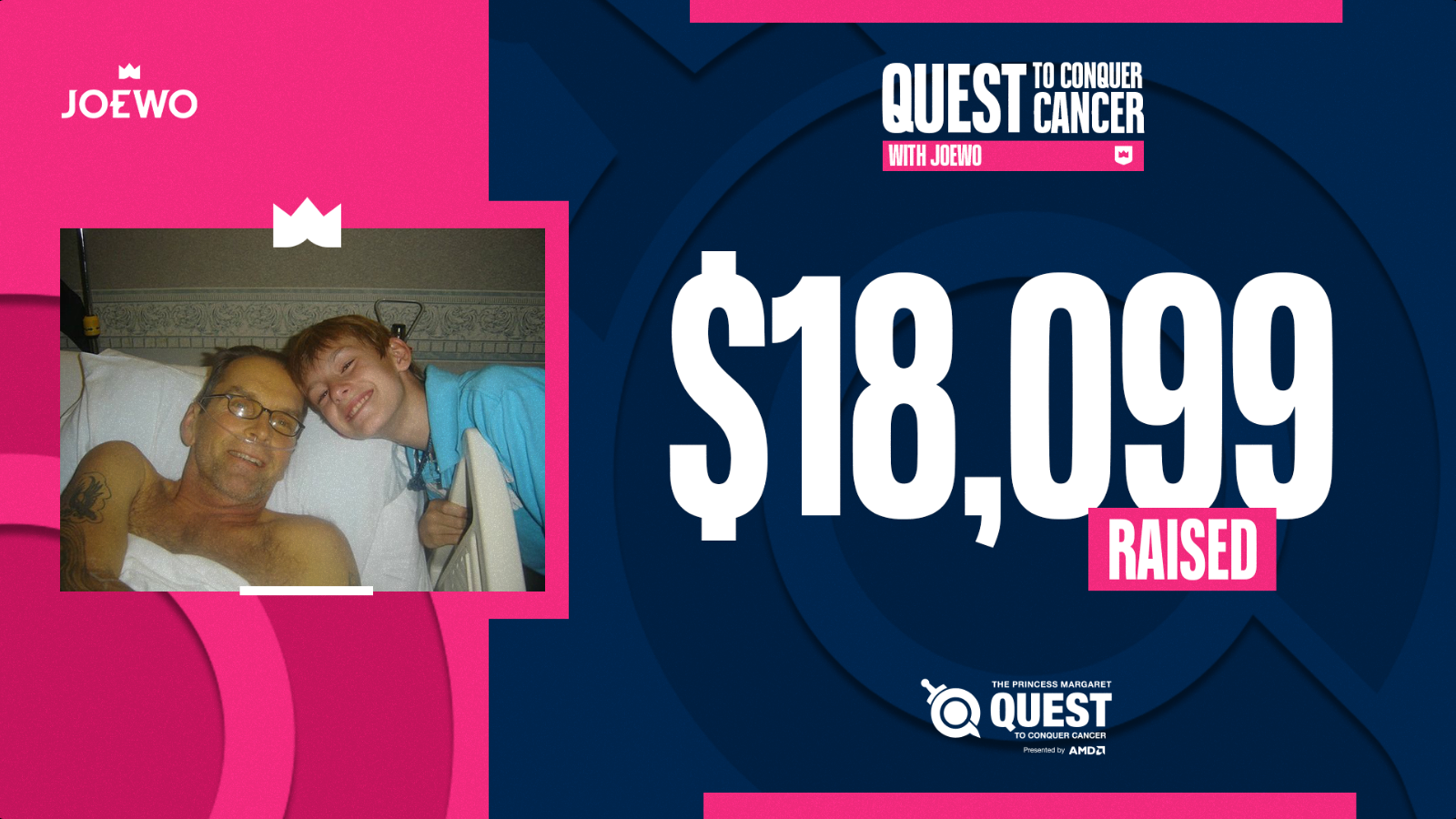 Together, JoeWo and his viewers raised an impressive $18,000 for Quest, forging a powerful connection to The Princess Margaret.

Join JoeWo on his remarkable journey as he combines his love for gaming with a heartfelt tribute to his father's courageous fight.
Join the Quest to Conquer Cancer.